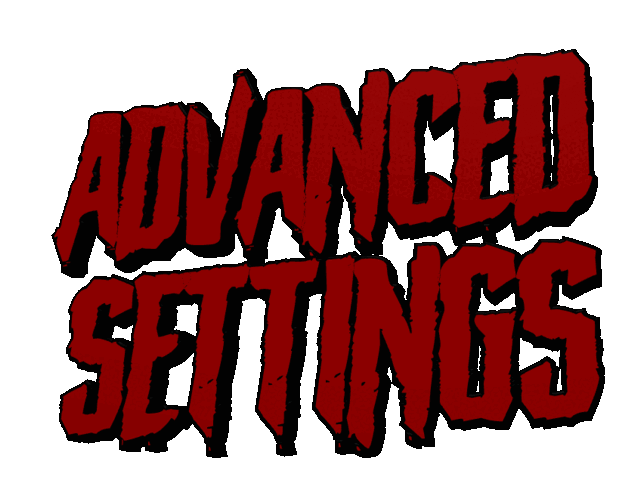 Advanced Settings
A downloadable game for Android
Made for Oculus Quest 2. Install via Oculus Developer Hub, or Sidequest.
Due to time constraints and a major as-yet unfixable visual bug that was a gigantic time-suck, I wasn't able to accomplish a full escape room exactly, but I was able to produce a tiny proof of concept with some hopefully dark and moody atmosphere. There is a clear final state, so you'll know if you've completed it. I don't believe it will be difficult. Please let me know in the comments if you get stuck and I can give you a hint. My intention was to put a lot more settings into the game, and have the user go back and forth between physical tasks and changing Settings to solve puzzles in clever and out-of-the-box ways. I just didn't have enough time during the jam period to implement this the way I wanted. Life happens.
BONUS POINTS: If anybody can tell me why the heck the floor is black unless the head is turned a certain direction, that'd be great. I wasted HOURS on this problem and I'm not any closer to knowing how that is happening. It was not intended. I wanted a dark floor to use a flashlight with, and ended up with a nightmare unfixable bug. How is it even possible!!!!? I've pulled all my hair out. I spent all the time I could trying to fix it. Way too much time.
DISCLOSURES: I started the jam out with a project that had the VR controller I ended up with at the end of my last VR game jam (Valem's), which is a lightly modified VRIF controller. Here's a full list of the Unity assets I used or had in the project intending to use (mostly editor tools):
Editor Tools: VRIF (BNG Framework), EasyColliderEditor, Ludiq Peek, MMFeedbacks/MMTools by MoreMountains, Sirenix Odin Inspector, Pixelplacement Surge (for Tweening and State Machines), Probuilder, TextMesh Pro, Fullscreen, MaterialOverrides (from the Unity FPSSample)
Particle Effects: FX Fire Free (just a gag joke)
Outlines (not even sure which one I'm actually using): AdultLink Rimlight, HighlightPlus, OutlineEffect by José Guerreiro, QuickOutline by Chris Nolet
I also used a few CC0 sounds from freesound.org; just a few CC0 meshes from TurboSquid and cgaxis.com. I also used quite a few sounds from the free Oculus Audio Pack.

CONCLUSIONS: Although I'm disappointed at what little I was able to accomplish, it was only three days for the jam, and much of that was already occupied time for me. I always find I over-scope right from the beginning, then get sidetracked with something that doesn't even end up in the final build, then life happens and takes jam time away. /end rant

SPOILERS BELOW:
SPOILERS BELOW:
SPOILERS BELOW:
SPOILERS BELOW:
SPOILERS BELOW:
HINTS IF YOU GET STUCK: If you're on the rolly-cube part, there is a target location to drive it to. Might be hard to see due to the black-ground bug, unfortunately.
Download
Download
Advanced-Settings-VRJanJam2022.zip
76 MB